LIPUS (Low Intensity Pulsed Ultrasound)
●Indications:Severe angina, dementia, etc.
LIPUS is a brand-new cutting-edge modality and less invasive modality compared to the existing treatment methods. Irradiation of low intensity pulsed ultrasonic waves(250mW, 32 waves) acts on vascular endothelial cells (Caveolin-1) and leads to upregulate both eNOS (vascular endothelial nitric oxide synthase) and VEGF (vascular endothelial growth factor). We expect LIPUS will become an excellent modality for many indications related to microcirculatory disorder.
Regarding severe angina, Prof. Shimokawa's group developed a low-intensity extracorporeal shock wave device (SW) and that was approved by the Japanese Ministry of Health, Labor and Welfare as advanced medical treatment in 2010. However, there remained some challenges that doctors needs to be careful not to irradiate lungs and take some time to adjust the device.
LIPUS irradiates ultrasonic waves with comaprable output range of echo examinations in health examinations, so it is less invasive and significantly reduces safety risk compared to SW. Prof. Shimokawa's group discovered LIPUS irradiation conditions that are as effective as SW, and has obtained enough evidence in both basic research and preclinical studies, and the clinical trials have been on going. LIPUS is expected to be applied to mild dementia and other microcirculatory disorder diseases, and it comes to the point only a few years before approval.
LIPUS device for severe Angina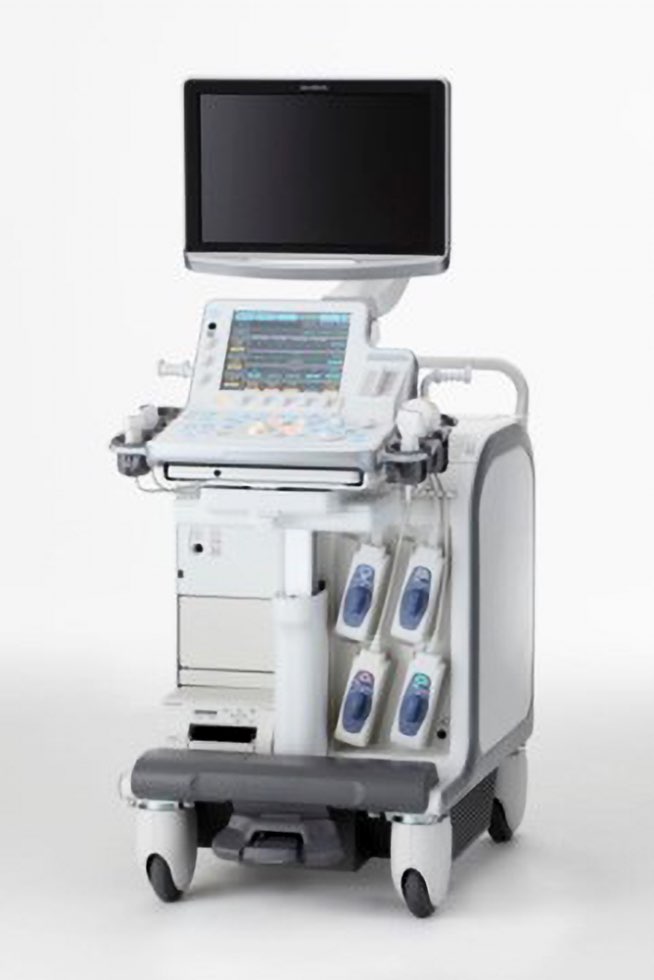 Simulated dementia treatment scene